The provision of high quality biomaterials for use in medical devices that improve patient care and outcomes is fundamental to our business. Quality is inherent in all of our processes and we strive to:
Provide quality services and products
Operate a quality management system that meets applicable quality and regulatory requirements
Establish systems and processes as part of our continuous improvement strategy
Maintain relevant certifications
Manage risk
Document procedures for everything from the procurement of Other Biomaterials through to processing, packaging and shipment of all final products
GMP
Collagen Solutions offers a range of products manufactured according to FDA Good Manufacturing Practices (GMP) standards.
Collagen Solutions Certifications
ISO: 13485
Collagen Solutions operates a quality management system according to ISO: 13485:2016 Medical Devices - Quality Management Systems. The quality management system (QMS) applies to all activities including the supply of other biomaterials and their further refinement at our manufacturing facility. Our QMS is routinely audited for compliance.
Collagen Solutions holds two separate ISO 13485 Certificates of Registration: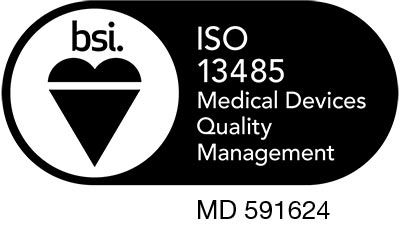 Scotland
The design and manufacture of bovine biomedical collagen in accordance with EN ISO 22442:1 2007, EN ISO 22442-2 2007 and EN ISO 22442:3 2007. Issued to Collagen Solutions (UK) Ltd.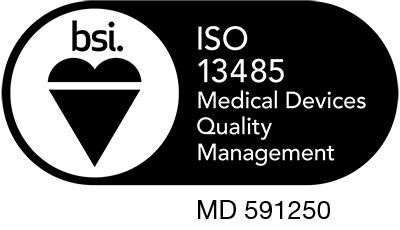 New Zealand
The manufacture of bovine tissue based biomaterials and supply of bovine materials in accordance with EN ISO 22442-2:2015.
These certifications provide the following benefits to customers:
Medical device products will more easily meet regulatory requirements
Systematizes high product quality and minimises product risks
Standardizes and controls production and processes
Provides a globally recognized quality system
EDQM
Collagen Solutions holds certificates of suitability (CEP), issued by the European Directorate for the Quality of Healthcare and Medicines (EDQM) for purified Type I collagen materials. They certify that our materials meet the criteria in the monograph "products with risk of transmitting agents of animal spongiform encephalopathies in. 1483 of the European Pharmacopoeia". EDQM certification helps customers to meet regulatory requirements for medical devices.